Orange honey butter uses orange zest and honey to create an incredible compound butter. It is the finishing touch that's been missing on your pancakes, breads, and baked goods!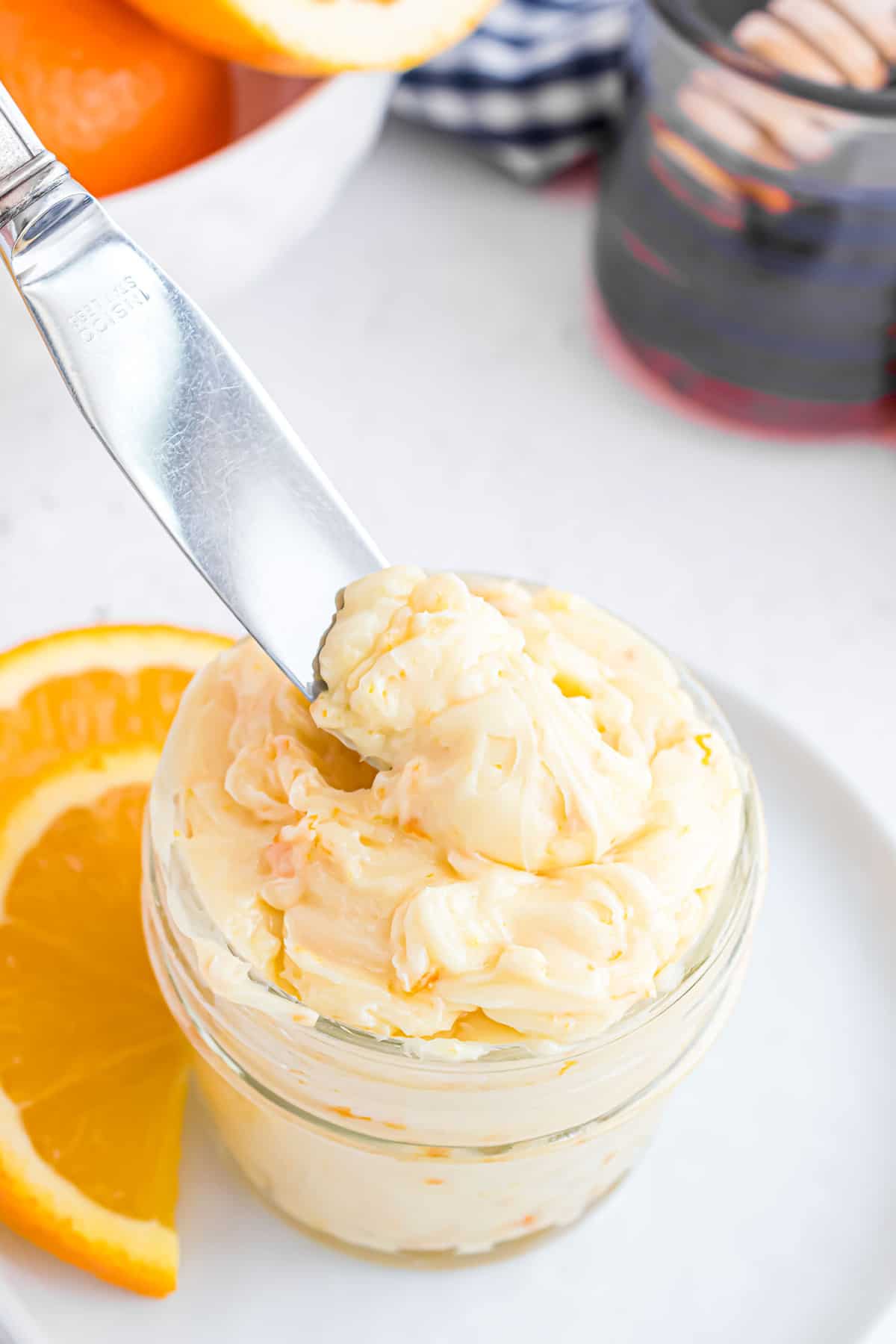 Adding just 2 simple ingredients to your everyday butter is an easy way to add a little something special to your table. This spectacular orange honey butter is an effortless way to jazz up any plain piece of bread or add to an already fantastic dessert or baked good. When packed in an adorable jar, it's also a great gift idea for a friend!
We love adding it to classics like sweet cream pancakes, cinnamon pancakes, and the ultimate Dutch baby pancake!