A lemonade mimosa is a summery twist on the traditional mimosa recipe! Champagne and lemonade pair up to make a fizzy, citrusy cocktail perfect for brunch parties.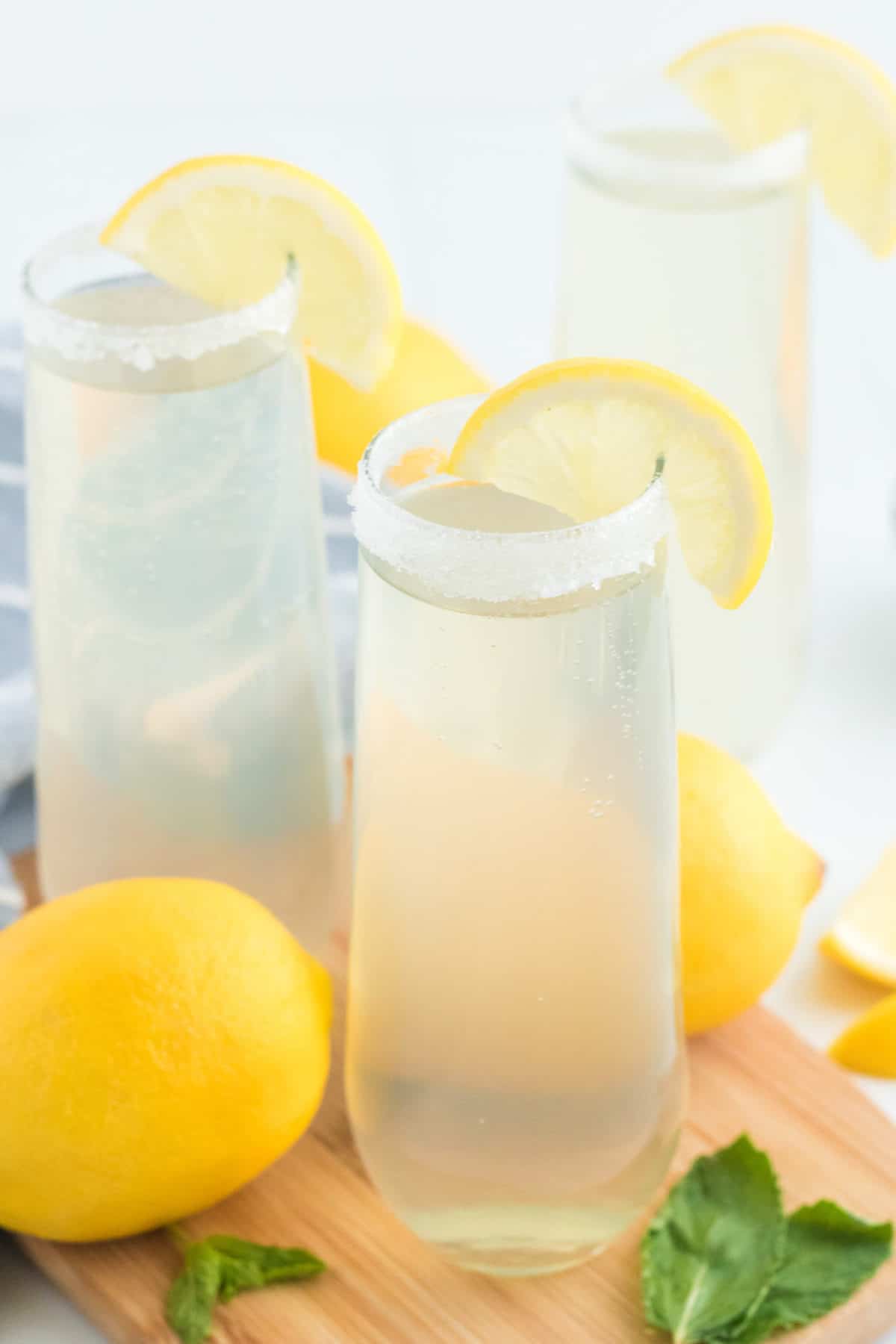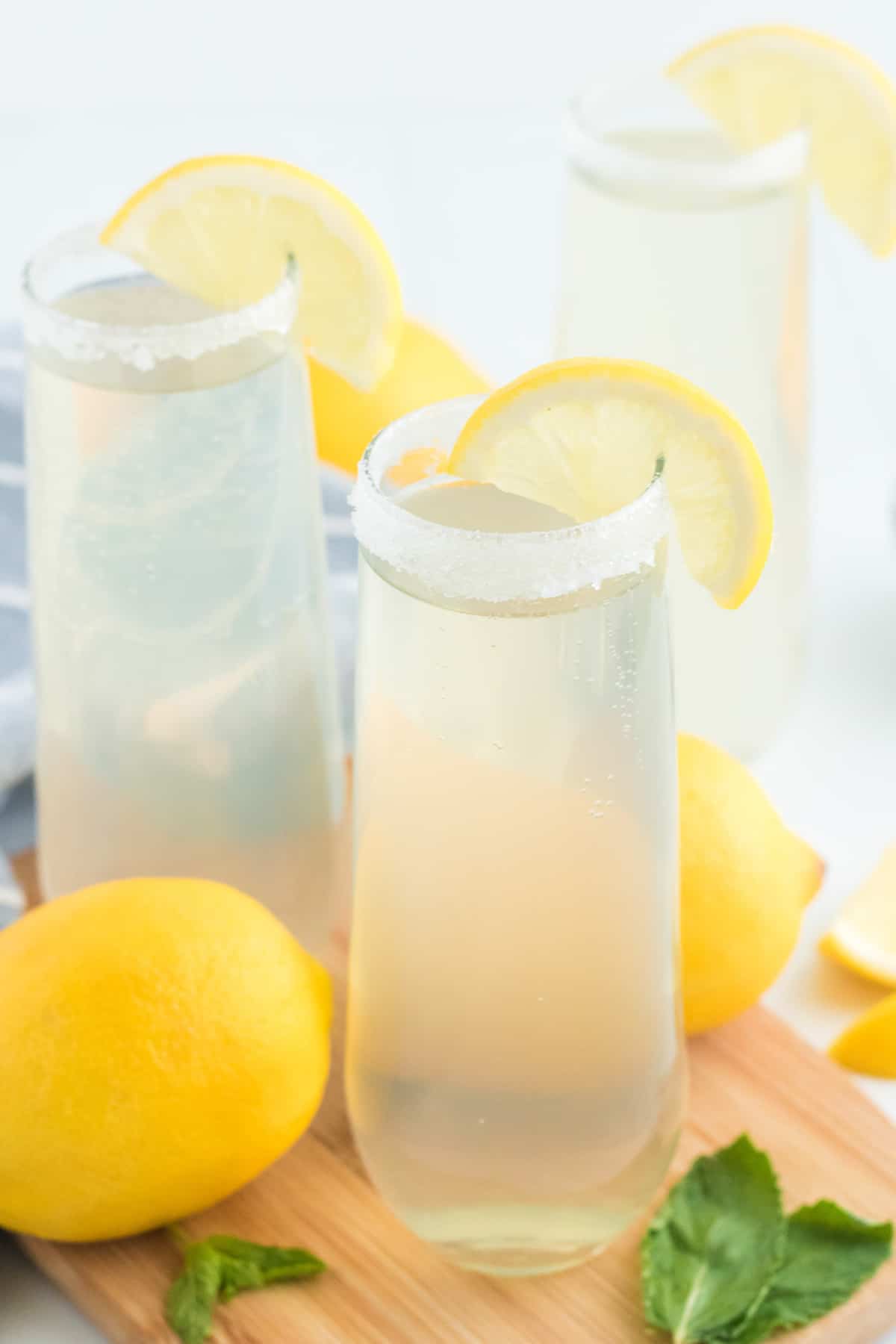 We love a classic mimosa (or a mimosa mocktail!), a mimosa bar for parties, and even a beermosa on occasion, but why does it always have to be orange juice? There's a whole world of citrus fruits out there!
So how about serving up some fizzy lemonade mimosas at your next brunch?
The bright flavor of lemon is perfect for pairing with champagne or your favorite sparkling wine, and you'll find that lemonade mimosas are a touch sweeter than the traditional version, so they're ideal for those of us who like their cocktails on the sweet and fruity side.