This copycat maple pecan latte is just like the Starbucks version, but you can make it at home! Serve it warm or iced and enjoy that cozy fall flavor anytime.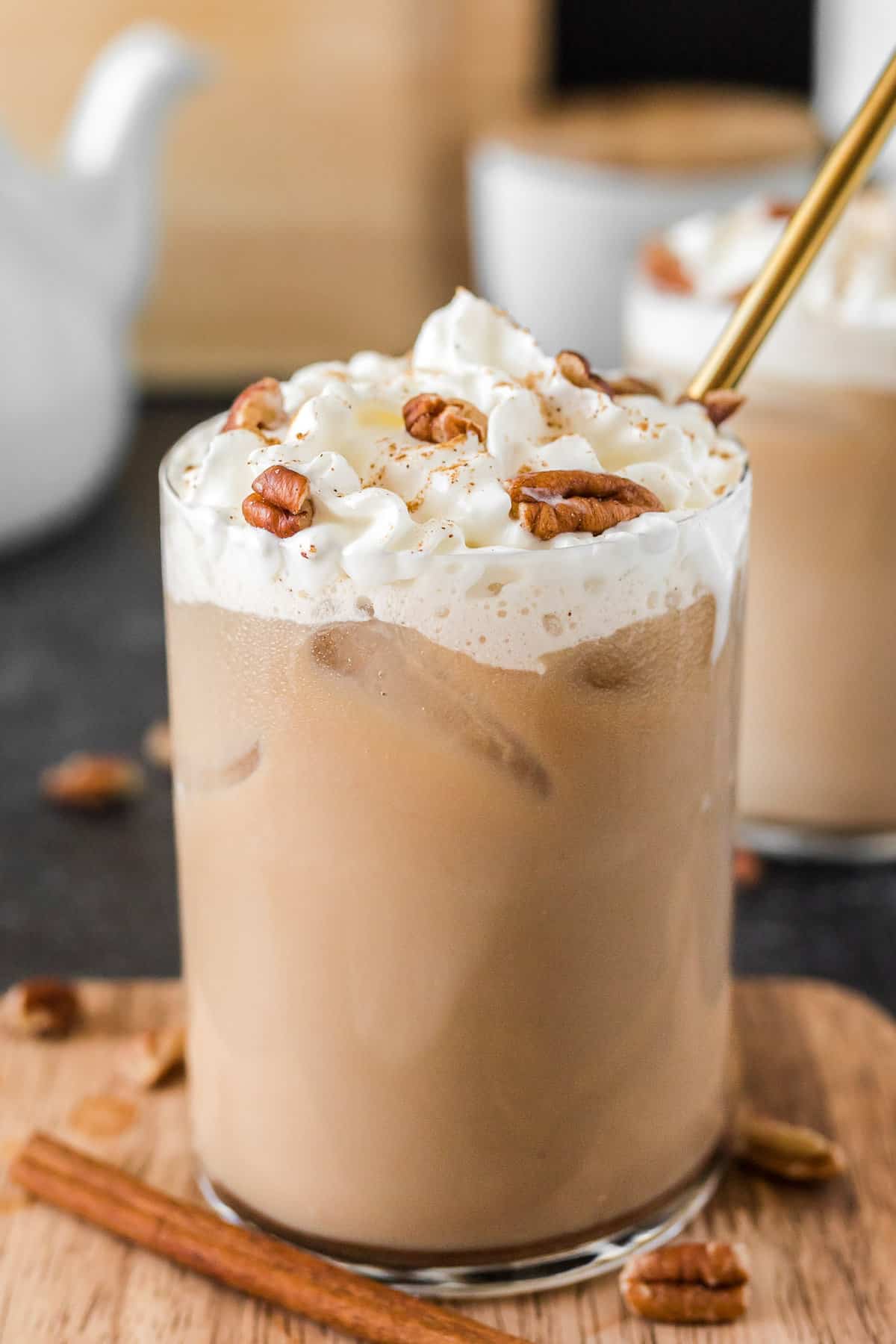 Those daily stops at Starbucks for a latte after school drop off or a frappuccino for an afternoon pick-me-up start to add up quickly. A few dollars here and there doesn't seem like much, until you add it all up and realize you're spending a hundred dollars a month on fancy coffee drinks. (Oops.)
Well, that's where copycat Starbucks recipes come in! We've got recipes for Iced Pumpkin Spice Latte, Cinnamon Dolce Latte, Mocha Frappuccino, and Iced Vanilla Latte, and today we're sharing another perfect fall drink: the maple pecan latte.